The beginning of every major renovation has the same daunting first step: making a call. As a customer, it can be difficult to know who to reach out to and when to start the process for planning your dream yard. While every project is different, there are a few best practices that'll help the design and build process run smoothly and in a timely manner.
Step One: Assess the scope and scale of the project and form a clear list of wants and needs.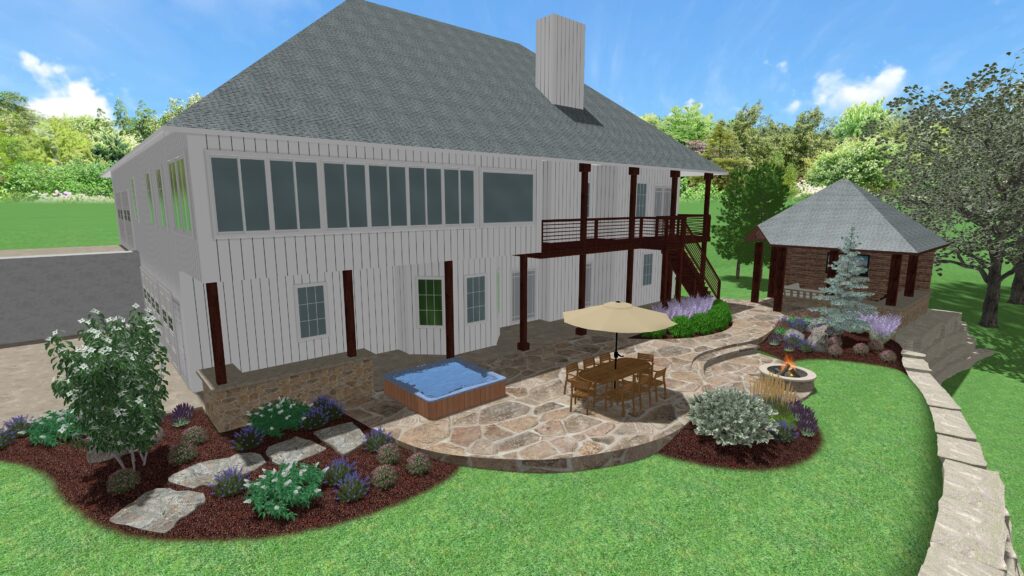 Many people know they want something done but struggle to convey the function or aesthetic desired of the finished product. If this sounds like you, your first call should be to a designer. Knowing a few features your project will require can get your designer on the right track and they can fill in the blanks of product and layout for you.
Step Two: Account for design time and peak seasons.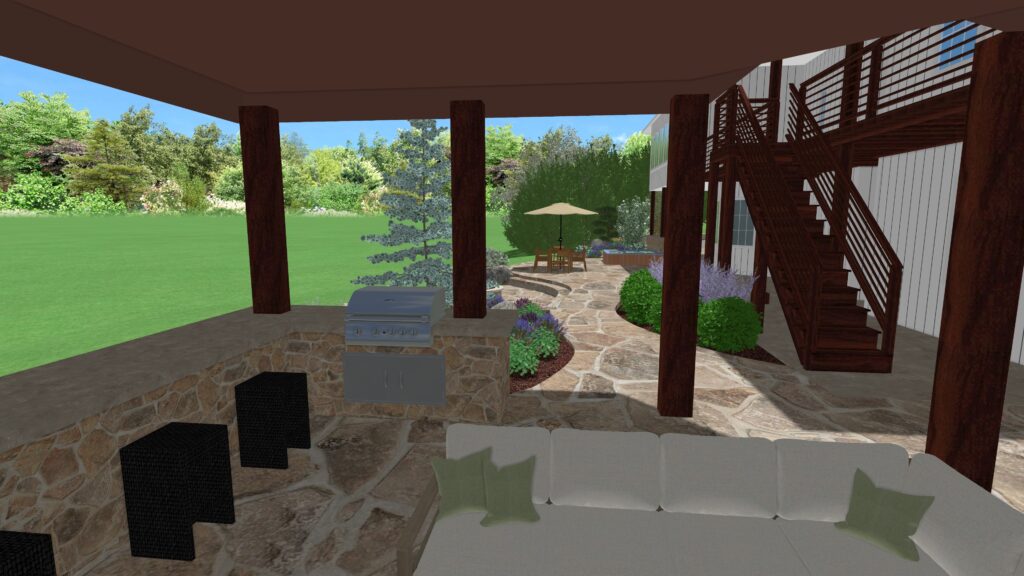 Everything takes longer during the busy season. For the green industry, spring and fall are peak workload so if you start planning then, expect longer wait times for designs and installations. Every business is different but most established contractors are booking work at least 3-6 months out. Projects requiring a lot of detail are best planned the winter before to ensure adequate time for revisions and material lead times.
For smaller landscape renovations (localized plantings, beds etc.) coordination is relatively simple. A typical design process will take somewhere between 1-2 weeks before getting onto an installation wait-list.
Projects including multiple elements like walls, patios, fireplaces and water features will take more time to be properly thought out. Allowing 3-4 weeks for initial designs, feedback, and revisions will ultimately yield a better tailored final product.
Finally, large projects that incorporate multiple trades (structures, pools, utility work, etc.) are largely at the mercy of the bottleneck of the busiest company. In mid-Missouri, we'd ideally start the planning pool projects over a year in advance. Pools are a large focal point that impact most surrounding landscape elements so input on placement is vital to have everything work harmoniously.
Step Three: Consider Phases when Planning Your Dream Yard
If your project is something you can't tackle all at once, that's okay. Phases can be helpful for a number of reasons: budgets, scheduling conflicts, and flexibility for future projects are all worthy considerations. Your contractor can shed some light on best order of operations and timing for your phases. Typically, the more invasive, larger scopes of work would take first priority as they will form the backbone of the future design elements. Having a master plan developed will allow you to form a phase plan with your builder that will give you a more cohesive look, increase efficiency, and save you money.
At the end of the day, life gets busy sometimes and sometimes projects come up spur of the moment. Whenever you're considering a project, know that investing adequate time in proper planning will lead to better execution. Even outside of the perfect scenario, these tips can help save you headaches down the road.