Rost Landscaping is the premier and largest landscape design/build firm in mid-Missouri. We offer our clients exceptional design services and detailed landscape installation. The design/build division is the core of Rost Landscaping's Products & Services.
Design/Build Excellence
For over 30 years, the heart of Rost Inc. has been providing quality commercial and residential landscape design and installation. With four full-time designers on staff, Rost, Inc. continues to create stunning outdoor spaces by offering our clients exceptional design services and detailed landscape installation throughout the state of Missouri.
We strive to bring value to your home and lifestyle by creating both functional and beautiful softscapes and hardscapes. Our designers take the time to collaborate with each client and create a detailed design to suit every style and need, in all sizes and budgets.
Rost excels in its ability to understand our client's needs, incorporate those needs into a design, and bring outdoor spaces to life with the highest standards in construction. Both the designer and the crews will work with you, start to finish, to ensure you are completely satisfied with your new landscape.
Meet Our Designers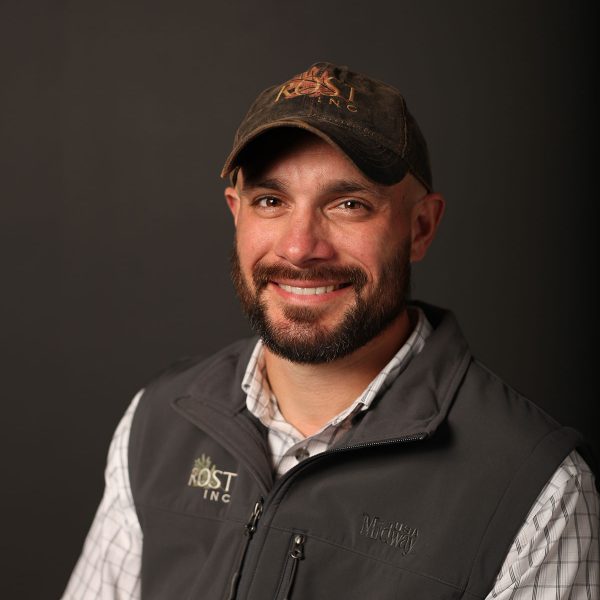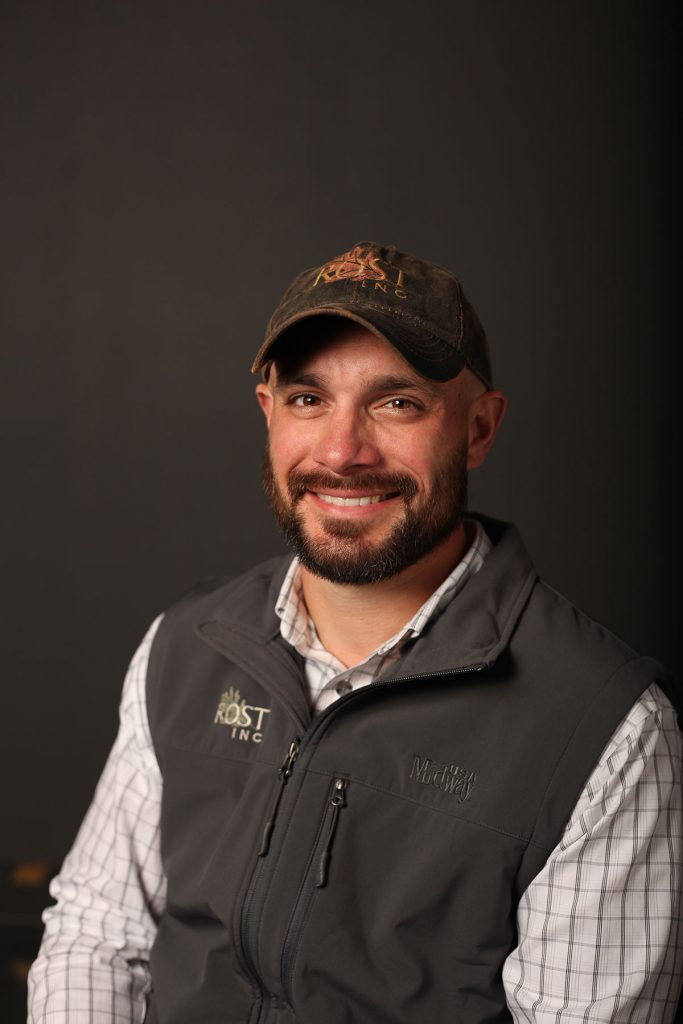 Jake Frink
Job Title
Design/Sales Manager, Creative Mastermind, Problem Solver, Dad of Three, Harvester
Main Duties
Oversee design and sales, customer service, project management
Interests
Anything outdoors. Rain, shine, hot, cold, I'd rather be outside.
If you could have any other job, what would it be?
A Chef. Or a Taxidermist.
Read More
Bio
I started working for Rost, Inc. in 1999. Creating outdoor spaces and watching client's dreams shape to reality quickly inspired me to pursue an education from the University of Missouri in landscape design. Since starting at Rost, Inc. I have gained a true appreciation for the creativity and quality of their work. I am confident that Rost, Inc. can take a client's wants from a vision, to design, to finish product with a level of expertise unmatched by our competitors. I am proud to be a part of that exciting and creative process!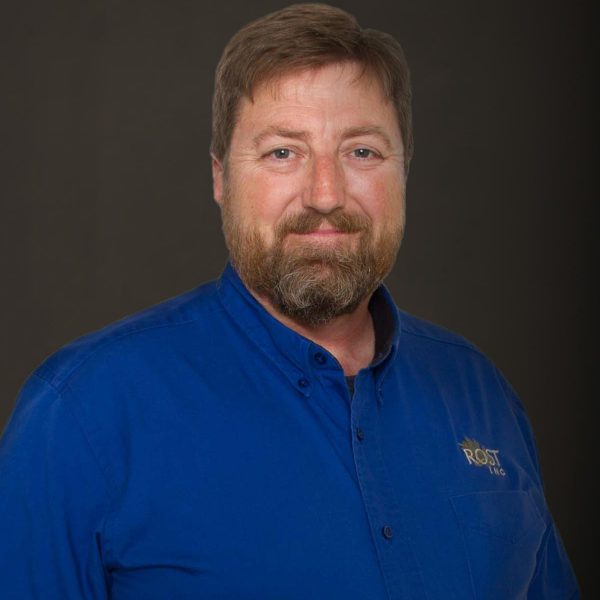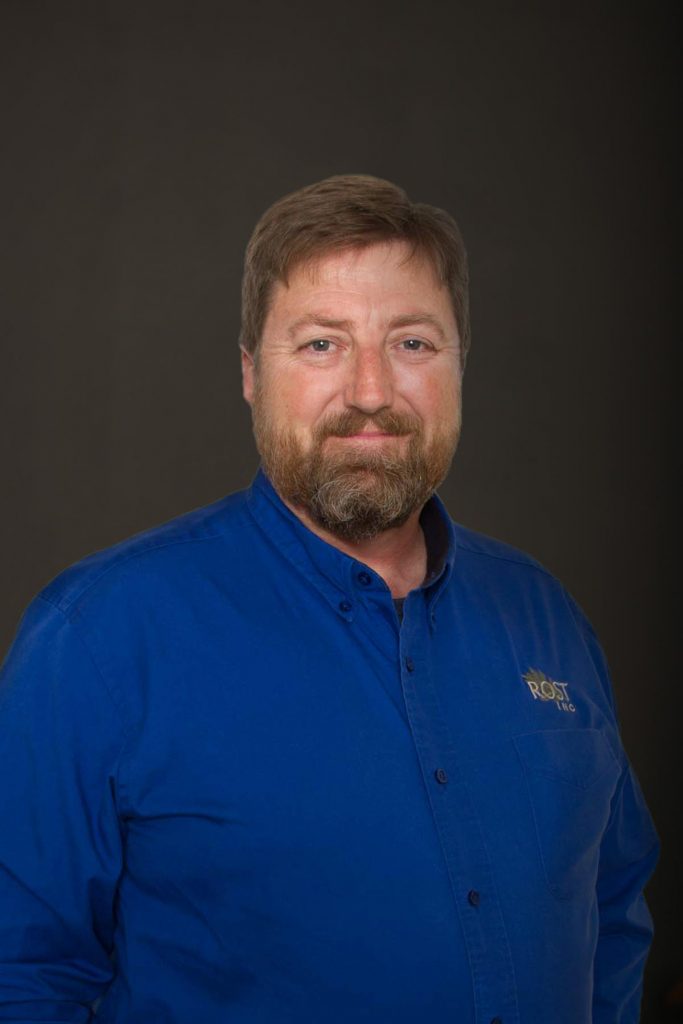 KD Bohon
Job Title
Irrigation, Lighting, Fencing Manager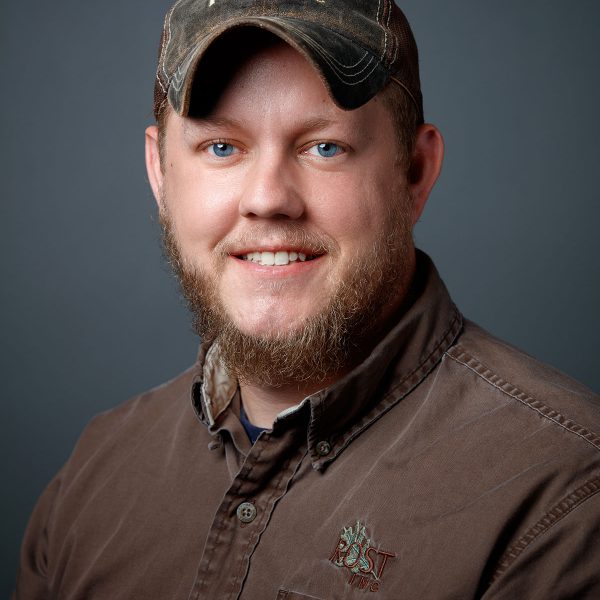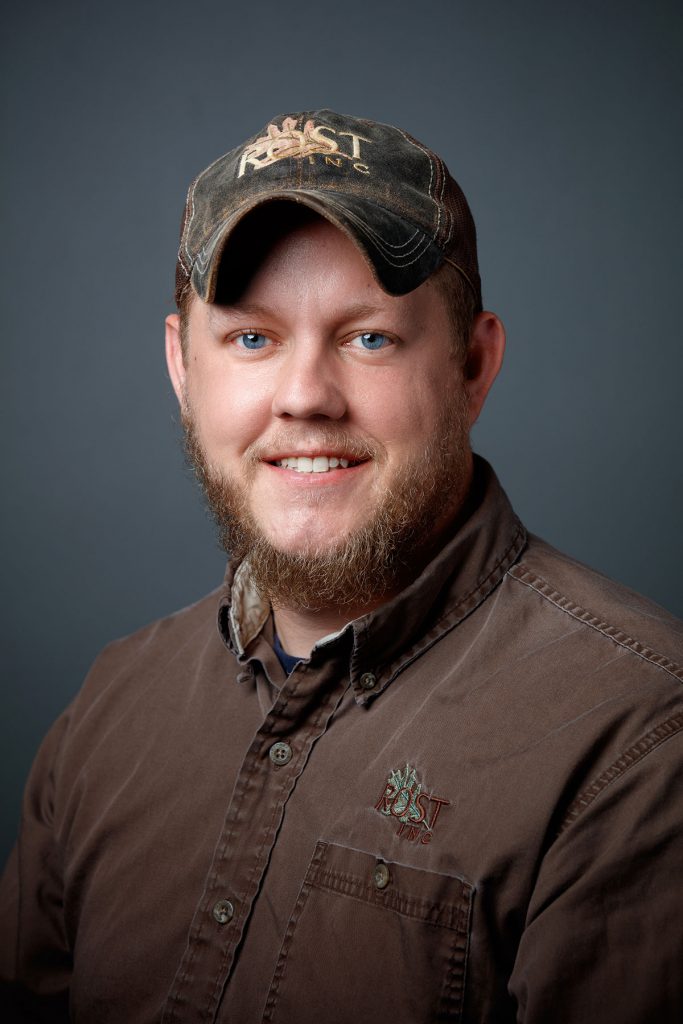 Jacob Porter
Job Title
Landscape Design and Sales, Project Estimator and Manager, Husband of an Amazing Wife, Proud Father to 1 Son, Aspiring Professional Bass Fisherman
Main Duties
Residential and Commercial Landscape Design. Create 3D Conceptual Images, Estimate, Sell, and Manage Landscape Projects.
Interests
Tournament Bass Fishing, Woodworking, Kansas City Chiefs and St. Louis Cardinals, Spending Time with my Family.
If you could have any other job, what would it be?
Cabinet and furniture builder
Read More
Bio
I have always enjoyed being outdoors. So, when I started college at MU I decided to take a job working for their landscape division. After a few months of working with and learning about plants, it inspired me to change my degree. I decided to major in Plant Sciences at the University of Missouri and emphasize in Landscape Design and Turfgrass Management. Before I graduated, I knew Rost Inc, was where I wanted to be. I knew they had the ability to take a client's dream and make it into a reality with the highest quality. I enjoy working for Rost and creating outdoor spaces so that everybody can enjoy the outdoors as much as I do.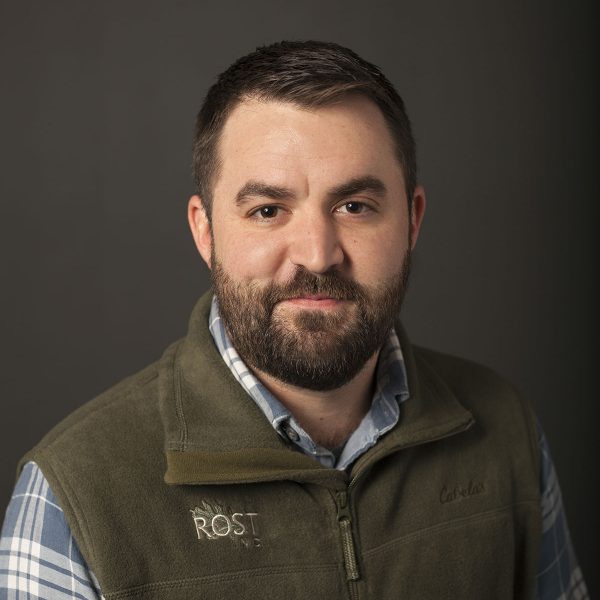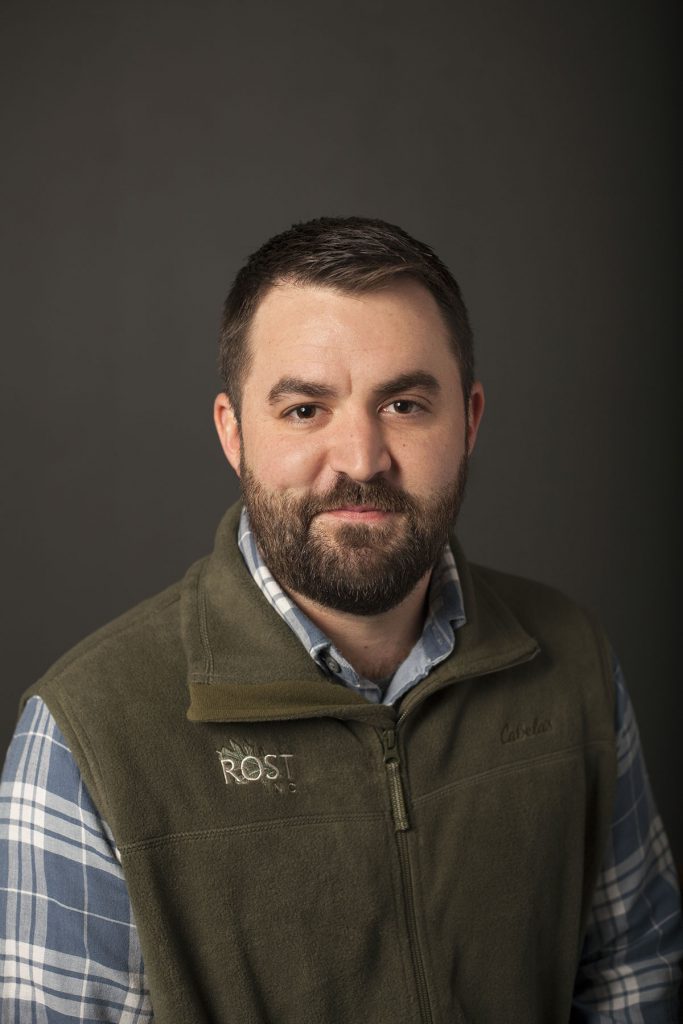 Nate Anderson
Job Title
Landscape Designer Design and Sales Support, Father of a New Baby Boy and Two Dogs
Main Duties
Landscape Design and Sales, 3D Perspective Drawings, Estimating, Designing quality outdoor spaces for people to enjoy.
Interests
Gardening, Camping, Kayaking
If you could have any other job, what would it be?
Scientist…at one point, I was considering pursuing a career as a research scientist in the field of plant science.
Read More
Bio
I started working for Rost, Inc. in 2014 on the landscaping crew while finishing my degree in Landscape Design at the University of Missouri. I like working for Rost, and had the opportunity to see many beautiful landscapes come to life. being a part of the construction of these designs has influenced how I design today. Now, I have the benefit of using my own creativity to design quality outdoor spaces for clients to enjoy.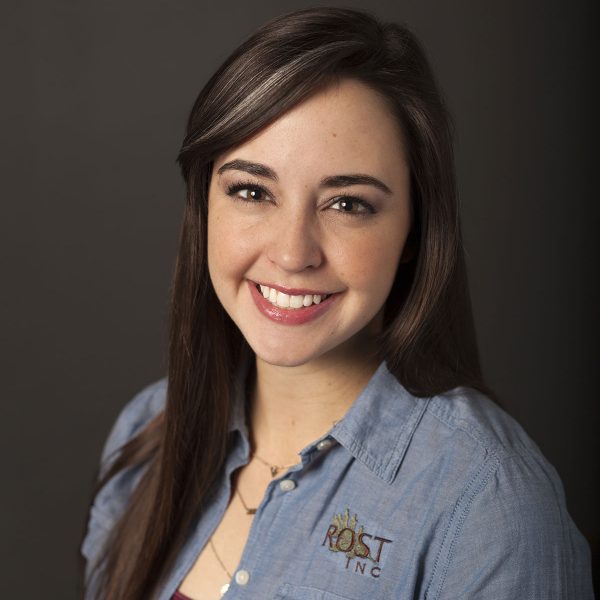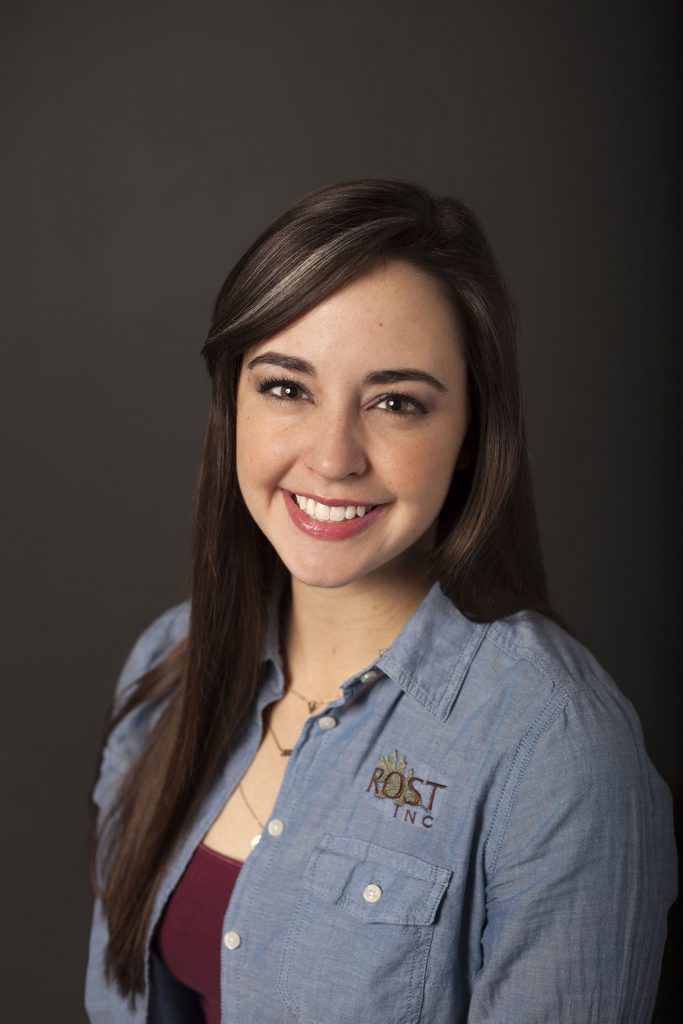 Kelly Wilsdorf
Job Title
Maintenance Manager, Designer, New Homeowner, Jane of All Trades, Doughnut Consumer.
Main Duties
Maintenance sales and coordination, managing maintenance crews and schedule, creating custom care plans, design work.
Interests
Eating, Camping, Gardening, Sewing, Being Outdoors and Doing Crafts.
If you could have any other job, what would it be?
I almost minored in Textile and Apparel Management, so it might have been a fun alternative to design a clothing line.
Read More
Bio
After touring the University of Missouri I realized I was intrigued by their Plant Science Degree with an emphasis in Landscape Design. As a Columbia native, I went to daycare with the Rost kids and came to know the family very well! More than 20 years later, I was very blessed when they offered me a design intern position at Rost, Inc. which then turned into me being offered the position of Maintenance Manger. This job reveals new challenges every day that push my creative skills while meeting the client's needs. Then, they can enjoy their outdoor space as much as their inside.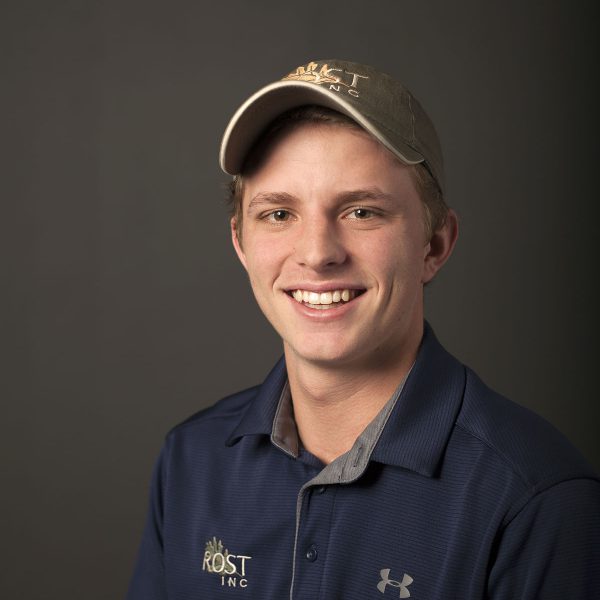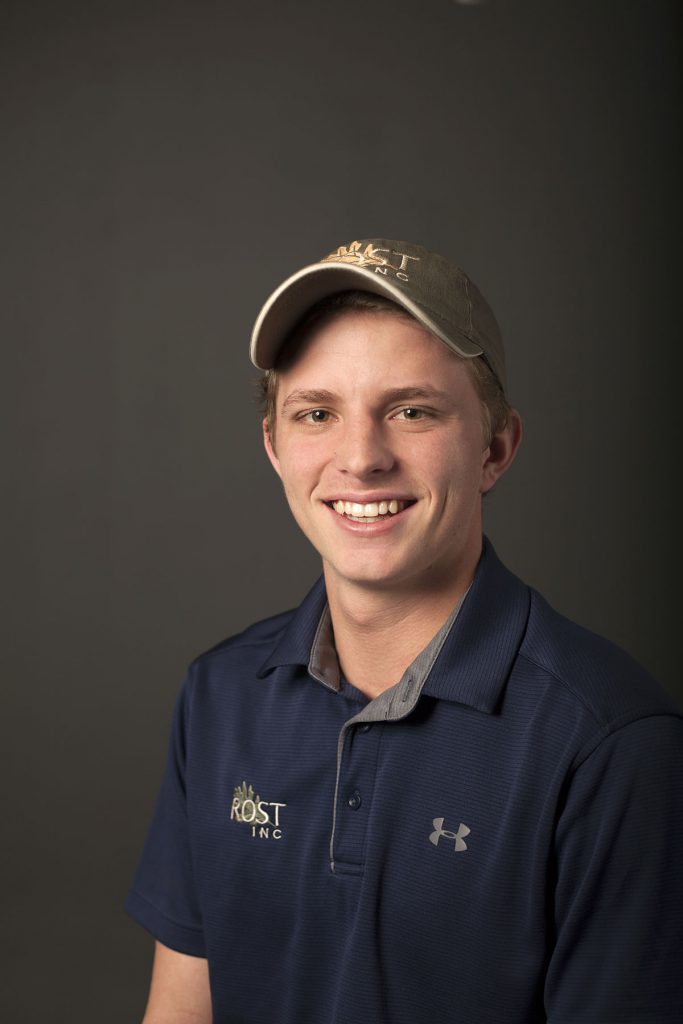 Brendan Rost
Job Title
Landscape Designer; Design, Sales, Project Management
Main Duties
Landscape design, sales, site analysis, 3D rendering, bidding, Gatorade distribution
Interests
Hunting, Hiking, Traveling, Antique Firearms, Blues Hockey
If you could have any other job, what would it be?
Marketing and advertising
Read More
Bio
I began officially working for Rost Inc. in 2010 after years of doing odd jobs growing up while around the business. Since then, I have worked in every division of the company from retail and rewholesale to irrigation and landscape design. My time in each branch helped me see the bigger picture and understand how each branch works in conjunction with one another to create a truly complete landscape.
After completing my degree in Horticulture and Landscape Design from the University of Missouri in 2018, I transitioned into my current position as Landscape Designer. Constantly pushing the envelope and challenging our take on the traditional outdoor space is what motivates me and makes me leave the office each day with a smile on my face.