Landscape lighting has been a popular addition to outdoor spaces for several years. Over these years, lighting systems have improved in regards to technology, durability, and ease of installation. Low voltage, LED lighting systems have become the most desired option. LED systems offer the same benefits of spot lighting your landscape and added security while adding the ability to customize your lighting setup. Adding lighting to your new or existing outdoor spaces can add value and security, therefore, it is an option you should consider adding.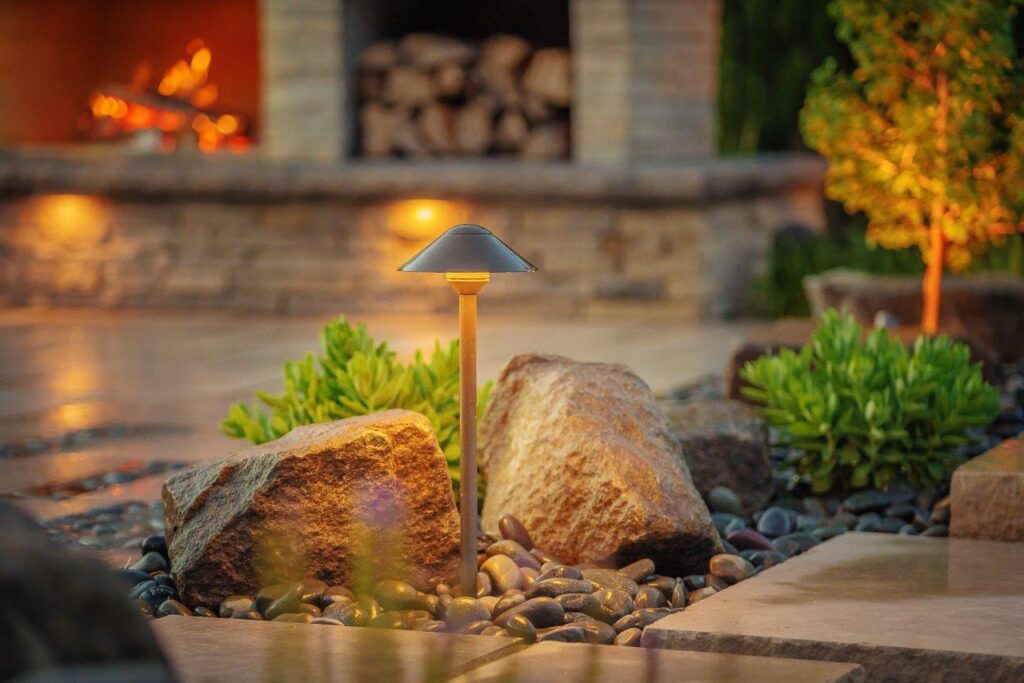 Adding a lighting system to your landscape and hardscape areas have several benefits. The obvious benefits of landscape lighting are accenting certain features of the landscape or shining light on your pathways and patios at night. This allows you to enjoy your outdoor spaces long after it gets dark. One of the advantages that landscape lighting provides that is often overlooked is security. Adding lighting to areas of your landscape that are hard to cover with your house lights can add to the security of your home. Extending the lights further from the house can keep potential intruders away. Along with these benefits, another benefit I want to discuss are the multiple options that are available with LED lighting systems that allow you to customize your setup the way you want it.
When designing a lighting system, there are different types of systems to consider. We typically break it down into three categories: Standard On / Off, Zone Dimming, and Zone Dimming Color. The on / off system is just as it sounds and is the most basic. The lights can be turned on or off by using a timer, photo eye or by manual operation. The zone dimming systems are a step up by allowing you to adjust the brightness of the lights. This type of system also allows you to separate lights into different zones, giving the ability to adjust the brightness or turn on and off only certain groups of lights. The Zone dimming color system has all of the features of the zone dimming, but also give the options to change the colors of the lights. This is a great feature around the holidays or to show your team spirit. Both types of zone dimming systems can also be controlled by your smartphone or tablet.
Along with the different types of systems, the durability and ease of installation of modern LED lighting systems have also improved. The low voltage systems allow us to install lights and wires in existing landscape without burying underground hubs and pipes that would normally disturb landscape plantings. This also makes for an easier process of adjusting and moving lights as the landscape grows.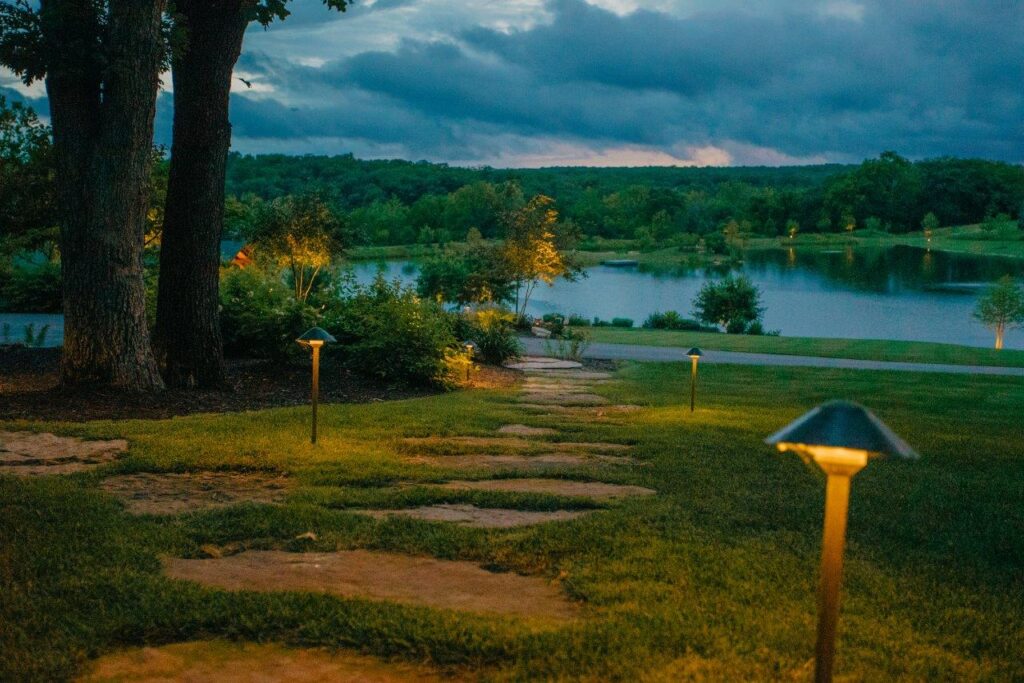 The benefits of an outdoor lighting system along with the updated technology and features makes for a great addition to any landscape. If you are considering making changes to your outdoor spaces, landscape lighting should be a feature that is on your list.