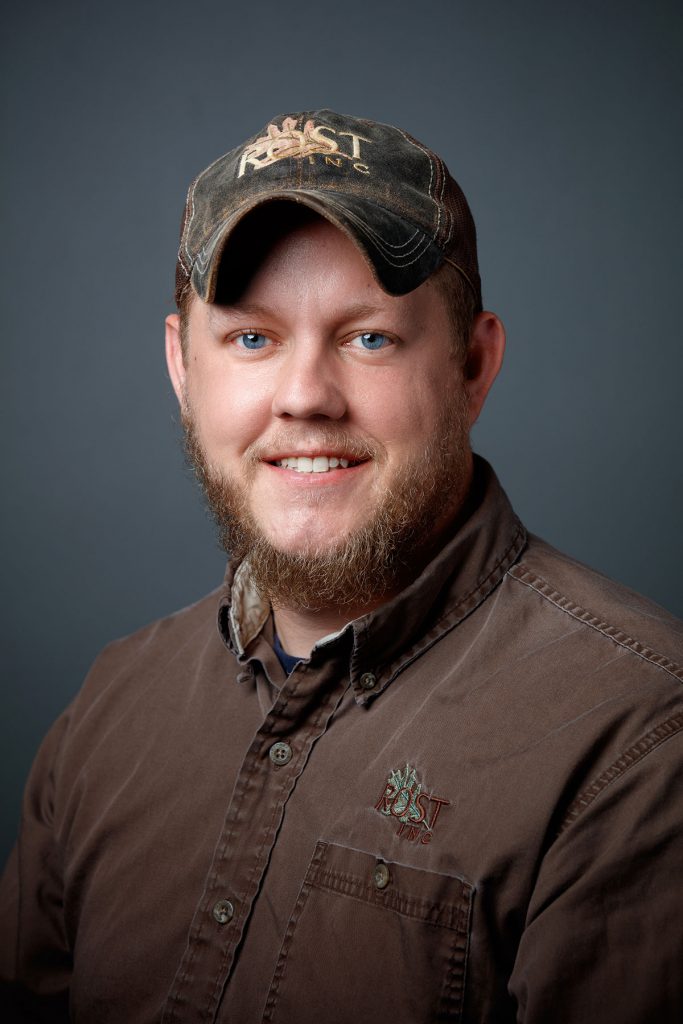 Job Title
Landscape Design and Sales, Project Estimator and Manager, Husband of an Amazing Wife, Proud Father to 1 Son, Aspiring Professional Bass Fisherman
Main Duties
Residential and Commercial Landscape Design. Create 3D Conceptual Images, Estimate, Sell, and Manage Landscape Projects.
Interests
Tournament Bass Fishing, Woodworking, Kansas City Chiefs and St. Louis Cardinals, Spending Time with my Family.
Read More
Bio
I have always enjoyed being outdoors. So, when I started college at MU I decided to take a job working for their landscape division. After a few months of working with and learning about plants, it inspired me to change my degree. I decided to major in Plant Sciences at the University of Missouri and emphasize in Landscape Design and Turfgrass Management. Before I graduated, I knew Rost Inc, was where I wanted to be. I knew they had the ability to take a client's dream and make it into a reality with the highest quality. I enjoy working for Rost and creating outdoor spaces so that everybody can enjoy the outdoors as much as I do.