Residential Irrigation
Don't waste any more time dragging hoses to keep your turf and flowers watered. Let us design an irrigation system that will provide efficient and economical automatic watering. Our professional and courteous install teams take care in existing yards to disturb as little of the ground as possible so you can enjoy the work from the start. Smart watering systems provide maximum efficiency watering so you don't pay for what you don't need. Call and see how easy it is for Superior to take care of your irrigation needs.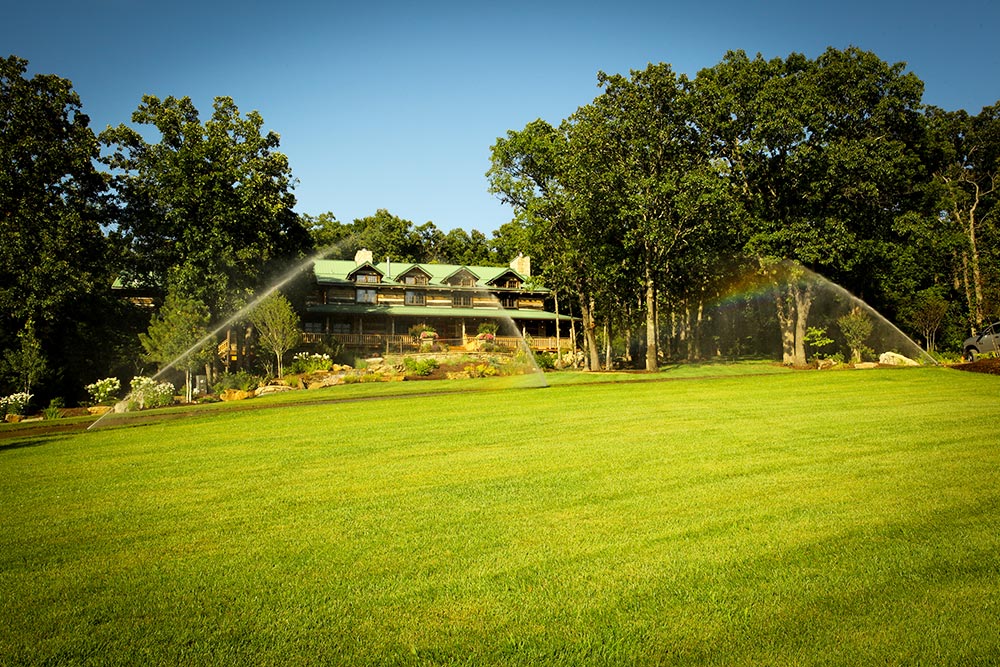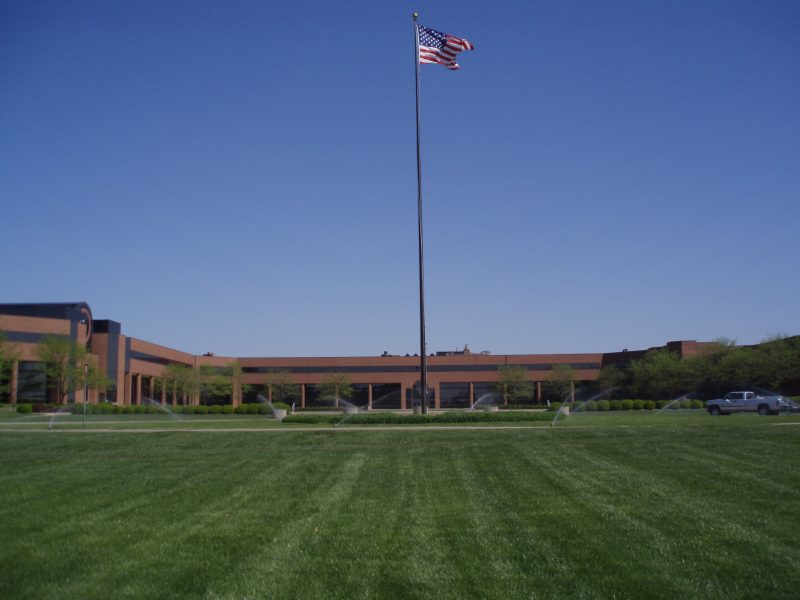 Commercial Irrigation
Cut out the headache, and see why Superior is the superior choice. We make it easy by offering full commercial design and builds. Great contractor relationships provides piece of mind in installation. We use only high quality materials to ensure our systems remain working as they should for years to come. All of this aided by professional installation teams that our clients deserve.
"
"
Your workers were very professional. I was very pleased with the conduct, courtesy and maturity of your foreman. Your work is critically important to the quality of life for patients at our facility, and thus shall probably receive a lot of positive attention. Your design has also created interest in what can be down with hearty native species. Please continue the exemplary work.

Truman VAMC

"We are BEYOND thrilled about the landscaping! It has just made our house look like a home. LOVE everything! It's gorgeous! can't say enough great things about you and Rost. You listened, you communicated, you delivered! It's incredible!"

I just wanted to say how beautiful the grounds are here at the IBM building. The flowers and plants and the weekly trimming has made the center a thing of beauty. I am really enjoying it. Please tip my hat and thank the groundskeeping crew for the great job they are doing here. We notice it and it makes a difference for our employees and anyone who drives by the center. Great Job!

Cross Competency Services | IBM | GTS Services Delivery

I want to thank you for the excellent landscape work that you recently completed at our new home. I was concerned initially because our intention was to create a unique landscape that complemented our modern, prairie style architecture. This is a style that is uncommon in the Midwest and I feared I'd have trouble finding someone who "got it." My fears were certainly unfounded as I could tell very quickly that Jake understood exactly what I was trying to achieve aesthetically and made excellent, practical suggestions to improve the plan. I was so happy with the completion of the initial phase of landscape that I decided to go ahead with phase 2. Jake managed to complete a large project ahead of schedule and within budget. I will continue to recommend you company and in particular, Jake's excellent service. I will most assuredly be using Rost Landscape in the future.

We just wanted you to know how pleased we were with your company! Our landscape designer truly had a vision for the berm located on our family farm. He definitely has an artistic eye and made the project flow beautifully! From the landscape team, to your irrigation company, everyone was top notch and treated us first class! We wanted you to know what a great experience we had with Rost Landscaping and Superior Irrigation. The whole crew totally exceeded our expectations!

Cottage Builders hired Rost Landscaping to perform all landscaping and irrigation work, to include the construction of several retaining walls and drainage systems. We were extremely pleased with the quality of work performed by Rost, Inc., their ability to work on a crowded site with numerous other subcontractors, and their ability to work within a compressed time schedule. The crews that worked on our job performed the work in an unusually professional and dedicated manner. They were able to quickly and rather easily adapt to several changes made in late stages of the job. Based on my experience, I would recommend Rost Landscaping without hesitation to anyone in need of a commercial landscape/irrigation contractor in the Missouri area. As I have indicated, they were and remain to be among the top subcontractors that I and many others within our organization have worked with.

Capstone Development Corp.