Trees & Shrubs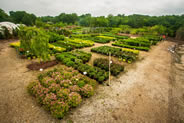 With one of the largest selections of trees and shrubs hardy to Missouri, we specialize in large sizes, hard to find varieties, and rare specimens. Many of Superior Garden Center's trees are locally grown at Salt Creek Tree Farms, a division of Rost, Inc., where we are able to control quality and keep shipping costs down. We also work with a number of nurseries throughout the United States to maintain a constant supply of unique and fresh material.
Perennials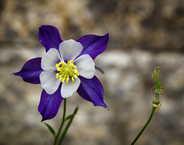 By growing many of our own perennials we are able to provide one of the largest selections of perennials in Mid-Missouri. Growing our own material allows us to ensure excellent quality and unique varieties. Because we are all passionate about plants, it is hard to pass up anything unusual so we are frequently the first to trial new specimens in our own yards.
Annuals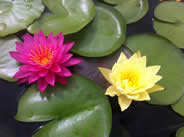 All of our annuals at Superior Garden Center are grown to be seasonally appropriate for Missouri's varied weather. With many variety and color choices, we carry favorites, as well as new and unique varieties to add color to your landscape beds and containers each season.
Pottery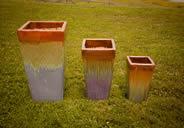 Nothing adds that final touch to your front porch, deck or patio like a quality, colorful, hand-glazed piece of pottery. With a unique selection that is handpicked from several vendors, we're sure there's something to fit your style and needs.