The Problem:
One major problem with new landscapes is just that, they are new. Trees, obviously, cannot be planted full-grown, they can only shade so much in the beginning. No matter which direction your yard faces, the Missouri sun seems unavoidable sometimes. We all need some relief from the harsh rays which is where an outdoor structure comes into play.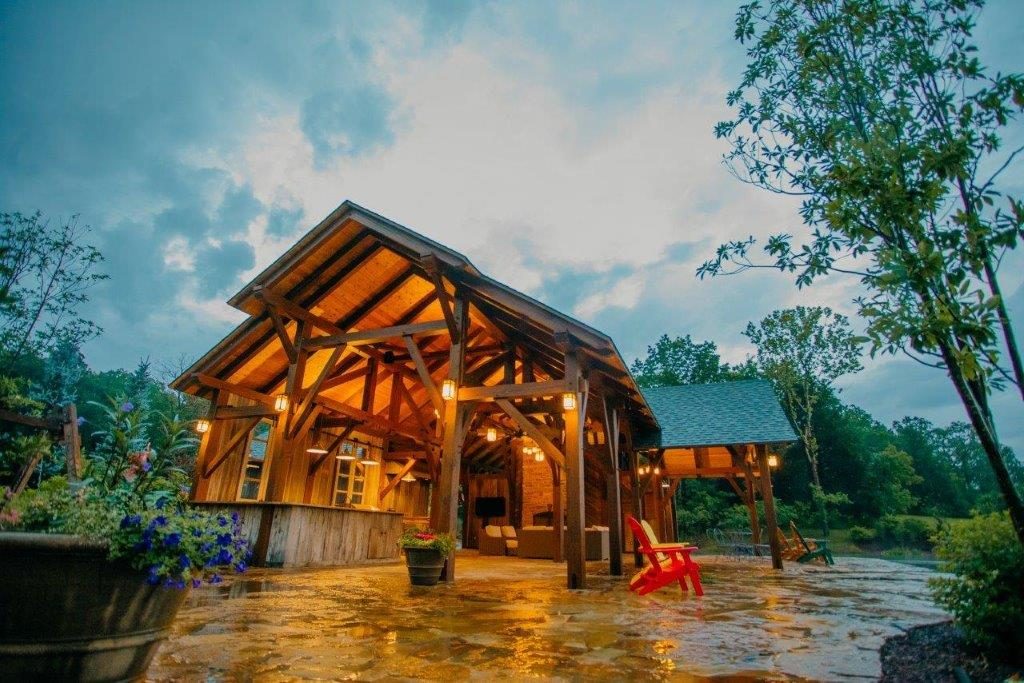 The Purpose:
Outdoor structures come in a variety of sizes, shapes, and forms including pergolas, pavilions, and arbors. These types of structures have a roof to provide shade and open sides to allow breezes to blow through and give you the opportunity to be outside with friends and family, even when the weather isn't ideal. Keep in mind, that this also protects furniture and appliances from constant sun and rain exposure too!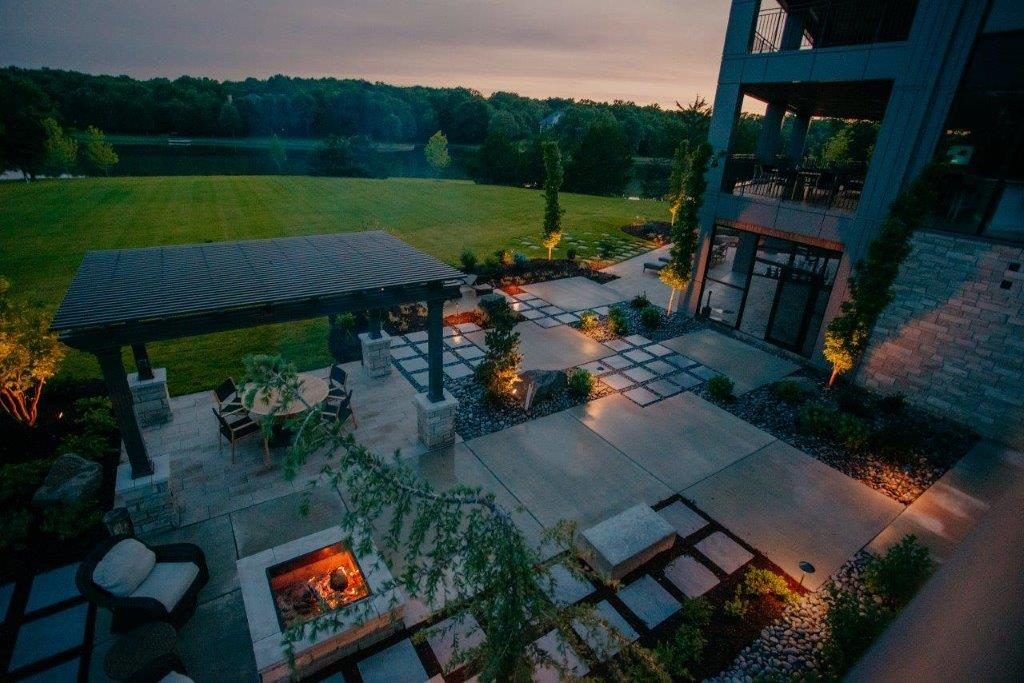 Beyond protection from the elements, the other reason to consider a pavilion or pergola is that it increases the square footage of your home. It's like creating an entire room with endless possibilities such as a fireplace, couches, curtains, outdoor kitchens and grills, and even a television. These structures add dramatic visual appeal, but for a fraction of the price of an actual home addition, they add substantial value to your home. A pergola will result in you using your more than you ever would.
The Plants:
As landscapers, we always are thinking about plants. Because of the different growth habits and purposes of plants, we have to have certain plants in mind for particular areas. A structure such as a pergola allows us to use climbing plants that we can't use just anywhere. Growing plants on a pergola not only provide support for the plant, but soften the look of the pergola, add beautiful color and can provide even more shade. Consider plants such as clematis, wisteria, trumpet vine, climbing roses and climbing hydrangea.
Plants used as "accessories" are visually appealing as well. Place vibrant colored pots around the interior or on the corners and change out annuals, seasonally, and utilize hanging baskets for even more interest.
The Point:
Incorporate a pergola or pavilion into your existing space or create a new space with a great focal point, either way, they benefits and possibilities are endless.