Search our virtual Plant Database to find information about a variety of the plants in our inventory.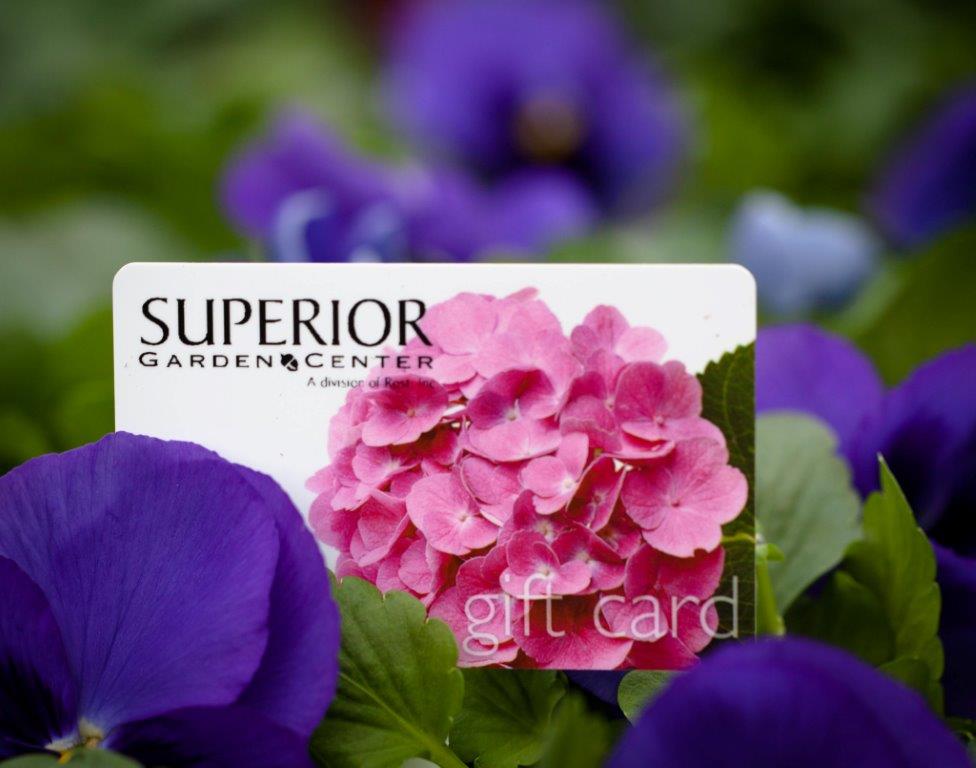 Give a Superior Gift this Mother's Day
Make this Mother's Day special by purchasing a gift card to shop from one of the highest quality plant, trees and shrub collections in Mid-Missouri. Use our Garden Center gift card and treat your special lady to a day of shopping in our elaborate greenhouses. Gift Cards are now 20% off through May 13. Discount offered in store or by phone only.
Conveniently Close to Home
The Rost Inc. Superior Garden Center boasts over 6 acres of property filled with sprawling greenhouses and scenery. Located next to the remaining Rost divisions and Midway Antique Mall, the area hosts several popular local attractions to fill up your Mother's Day afternoon.
Find Premium Trees, Shrubs and Much More
In addition to our large tree and shrub lot, we offer a huge variety of pottery, perennials and other gardening essentials that will help you give Mom the garden of her dreams. From custom container designs, to home delivery and planting services, Superior Garden Center has the perfect Mother's Day selection.
We're in the Family Business
Rost Inc. is owned and operated by family which makes a visit to Superior Garden Center the perfect trip to help celebrate your own. We provide a one-year warranty on trees and shrubs so you can count on the gift to last mom all year round.