The following products are only available to Landscape Contractors with valid business licenses who have registered with our company.
CURRENT-AVAILABILITY 10/5/2023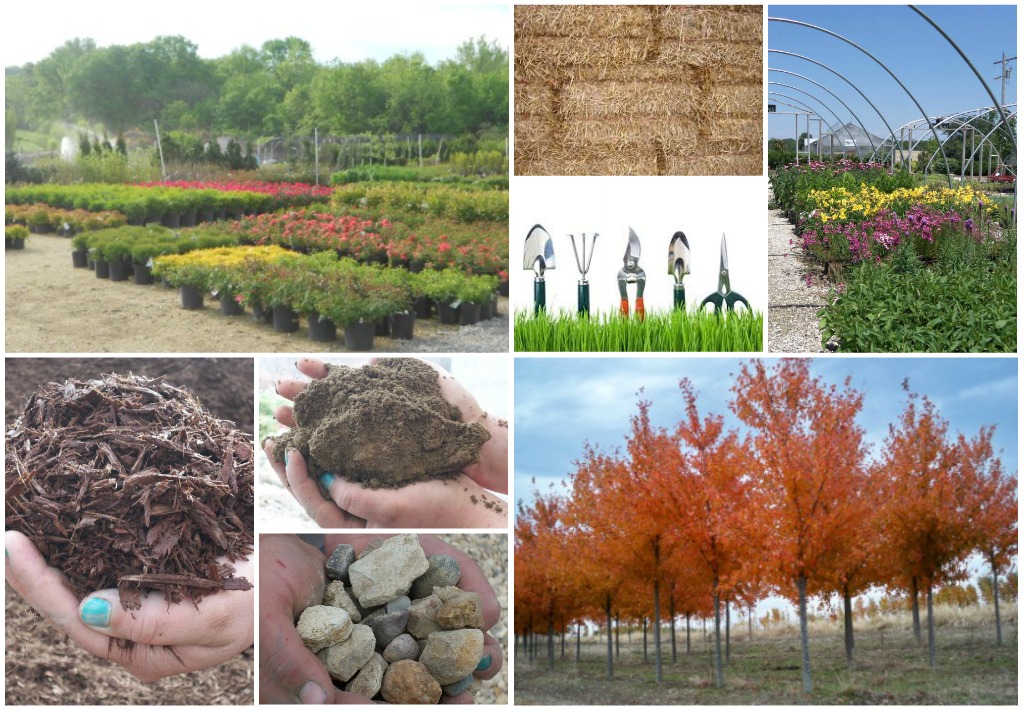 Trees
Choose from hundreds of trees in various sizes of containers, balled and burlap (B&B) or our root bag program. Not only do we stock locally-grown trees from Salt Creek Tree Farm, we bring in trees from all over the country. This provides a truly unique selection of everything from common shade trees to unique specimen trees. We also provide a large selection of sizes ranging from small 4-5' material to hand picked 4" caliper trees. Many of the trees we carry will range between 2 and 3" in trunk diameter, providing a manageable size to be planted yet a nice size tree to get started with.
Shrubs
With fresh stock constantly arriving from all over the country, we provide one of the largest selections of shrubs to local landscapers and contractors in the central Missouri area. You will find shrub material ranging in everything from spirea and Knock-Out roses to witch hazel, spice bush and the newest cultivars on the market. We carry bulk quantities in the most commonly used shrubs with the ability to special order shrubs for jobs that have certain size or specimen requirements.
Perennials
In 2005 we chose to start growing many of our own perennials in order to have a constant supply of quality perennials of both time tested varieties and unusual or harder to find cultivars. Most our perennials are grown in a true one gallon nursery container which provides plenty of room for root growth, thus producing a healthy more actively growing plant for the landscape. Sun and shade perennials make up the product selection from stock that is virus index tested and healthy from our door to yours.
Bulk Hardwood Mulch
There are several different types of hardwood mulch to choose from that are stocked year round and sold by the cubic yard scoop. Bags are also available upon request. Order Online »
Double Ground (non-dyed)
Dyed Brown
Dyed Brown Chips
Dyed Red
Bulk Gravel & Decorative Rock
Choose from the rainbow of colors we keep in stock year round; each item is sold by the cubic yard scoop. Order Online »
Multi-Colored or Glacier Rock
Pea Gravel
Brown River Rock
Sand
1" Base / Rollstone
1" Clean Gravel
Trap Rock
Soils
No mater where you go in Mid-Missouri, you are sure to find some clay; we can help provide almost any of your soil amendments. Order Online »
Topsoil (Bulk; sold by the cubic yard scoop)
Compost (Bulk; sold by the cubic yard scoop)
Cotton Burr Compost (Bagged; 2 cubic feet)
Pro Mix (Bale; 3.8 cubic feet compressed)
Landscape Supplies
If you don't see it on our list, give us a call! We might just have it in stock or the ability to special order it for you!
Erosion Control Blanket
Weed Mat in 4' and 6' rolls
Geo Grid
ADS Supplies for Drainage
Rock Sealer
Staples
Seeding Supplies
Straw Bales
Hydro Seeding Supplies
Grass Seed
Fertilizer