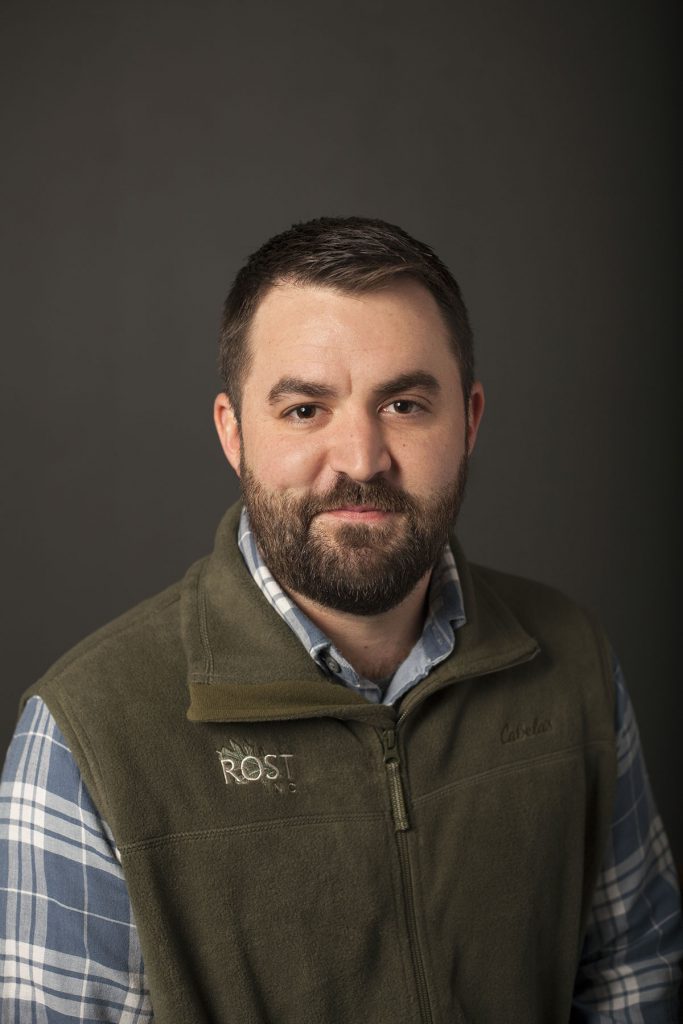 Job Title
Landscape Designer Design and Sales Support, Father of a New Baby Boy and Two Dogs
Main Duties
Landscape Design and Sales, 3D Perspective Drawings, Estimating, Designing quality outdoor spaces for people to enjoy.
Interests
Gardening, Camping, Kayaking
Read More
Bio
I started working for Rost, Inc. in 2014 on the landscaping crew while finishing my degree in Landscape Design at the University of Missouri. I like working for Rost, and had the opportunity to see many beautiful landscapes come to life. being a part of the construction of these designs has influenced how I design today. Now, I have the benefit of using my own creativity to design quality outdoor spaces for clients to enjoy.