Systems Management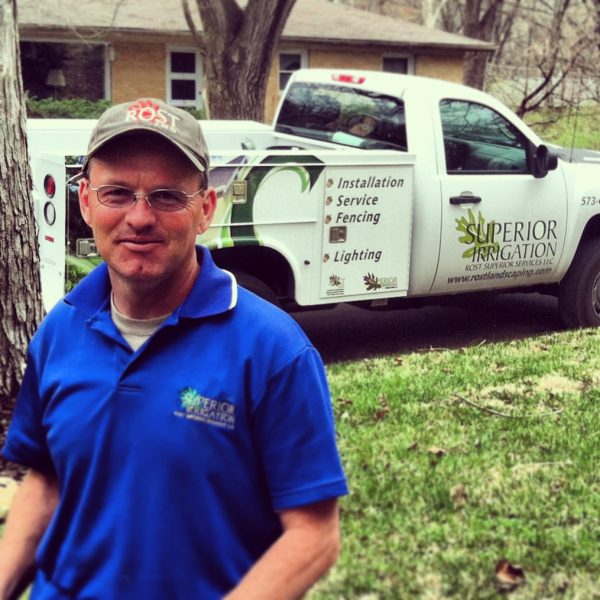 Spring Activation: Consists of turning on water to your system, installing a new battery in your controller, properly setting controller times, inspection and adjusting all sprinkler heads for even coverage.
Summer Check: A system checkup in mid-summer to adjust controller times if needed, re-align sprinkler heads if necessary. Check for broken heads from mowers.
Winterization: Turn off your water supply to system, force compressed air through lines to remove excess water to avoid freezing and damage during the winter months saving you from costly repairs in the Spring.
Backflow Testing: Required annually by the State of Missouri and must be performed by a certified backflow technician. A machine testing of your backflow device to confirm no irrigation water is retracting into the public water system. We fill out the state form and submit it to your water provider on your behalf.
Repairs: Any repair to your system, controller, or sprinkler heads can be completed by our skilled service technicians.
2022 Pricing
Activation
$85 (15 zones or less), additional $10 for each additional zone
Summer Check
$85 (repairs are estimated and charged separately upon customer approval)
Winterization
$85 (15 zones or less), additional $10 for each additional zone
Backflow Inspection
$85 , paperwork is filed with the proper water district by our office
Basic Package
Must be pre-paid—includes activation, backflow, winterization
Plus Package
Must be pre-paid—basic package + summer check
---
Packages are not available for commercial accounts.
Trip charge (beyond 20 mile radius) may apply.
Repairs/Service Call: $85/hour service call fee + materials
After Hours Repairs/Service Call:  $125/hour service call fee + materials